Welcome to SoldMaui.com.
Nam L. Le Viet introduces you to the finest oceanfront, beachfront and golf course real estate on West Maui, Hawaii. Discover West Maui luxury estates in Kaanapali on Kaanapali Beach and Kaanapali Golf Estates, in Kapalua's golf course estates and its beach front luxury estates, or oceanfront in Kahana and Napili. In down town Lahaina, you will discover some of the finest real estate hidden jewels bordering Baby Beach.
Information about Maui
Maui is an amazingly diverse Hawaiian island with 7 different regions, each with specific climates and geography. Maui's offer is so diverse that residents and visitors are sure to find a place close to their heart. The recurring themes regardless of the region are the natural beauty of our Island and the Aloha Spirit. The incredible diversity of Maui means that there is bound to be real estate that fits your vision of paradise. Nam L. Le Viet is committed to work with you to make sure you find the right luxury property, home, condo or vacant land.
Why are you looking for Maui real estate?
If your desire is to change your lifestyle and to offer you, your family and your friends a well deserved reward and an ultimate experience, whether it is surfing, snorkeling, diving, deep sea fishing, hiking in the Kapalua forest, horseback riding, enjoying soothing beaches, exclusive golf courses and resorts in Kapalua and Kaanapali or fine dining in Lahaina Towne, Nam specializes in finding the ideal real estate that best fits your dreams of a new lifestyle.
KAANAPALI BEACH 1964
CHRISTIE'S INTERNATIONAL REAL ESTATE MAGAZINE


How Can We Help You?
Nam L. Le Viet, his wife Mary Anne Fitch, and their team offer you over 100 years of experience in sales on national and international markets, with 40 in the West Maui luxury real estate market. Nam's clients benefit from his strong negotiation skills, an unsurpassed knowledge of the West Maui real estate market to enhance client service satisfaction.

A Certified International Property Specialist, Nam offers his clients direct access to worldwide markets through a network of over 4,000 agents around the globe. Furthermore, as an Exclusive Affiliate of Christie's International Real Estate, Nam's clients will be exposed to a unique luxury network in conjunction with Christie's auction house. Nam extends to you his tradition of expertise, professionalism and integrity to make sure that she helps you to find your next home on Maui and fulfill your dream.
READ 20 Best Places For 2nd Homes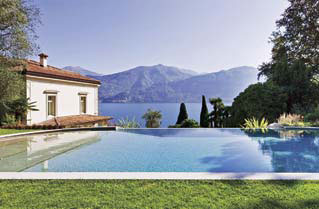 CHRISTIE'S - PERFECT PAIRING:
Art + Antiques + Equestrian Estates